April 10th, 2020

I love bridges of all sizes and functions and have photographed many. I have a new brief post about bridges and samples of my bridge art here. https://siemsenartandphotography.blogspot.com/2020/04/bridge-art.html
April 9th, 2020
I shared images from my many trips to Tennessee that were spared by recent tornadoes.
https://siemsenartandphotography.blogspot.com/2020/03/favorite-places-spared-from-tornadoes.html
June 25th, 2018
I recently decided to only offer art prints and wall art only and deleted options for printing my art on products.
If someone wants my art on a product they can contact me about that and I will try to accommodate their request.
May 20th, 2018
My watercolor painting always means comparing my work with others. I see realistic watercolors, impressionistic, abstract, and digital. We probably should only compare our latest work to our last one, but being human, I find myself checking out the competition.
There are so many wonderful and talented artists here, that any potential customer may have a difficult time finding just the right piece for their home.
I like my latest painting of a Stargazer Lily so acceptance is part of the process I suppose.


May 20th, 2018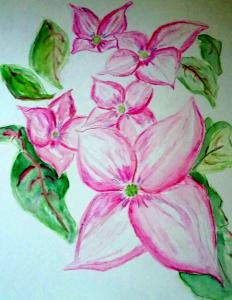 Since my last post, I have been creating more paintings lately and really pushing my comfort zone.
watercolor painting has a learning curve and I have viewed many videos to gleam some tips from the masters. The gist of painting still lies in the feeling an artist emotes and tries to relay to their customers.
One person may find my work reaches some part of their soul while many will not understand it. That's ok but artist must create for themselves first and that's a hard lesson when trying to make a living from art.
January 7th, 2018
I have really been pushing myself to be more involved in creating more art and different techniques.
Always wanting to expand my range,and trying to see what people really want.
I do create for my enjoyment but I have to admit, when I see a sale in my account, it does validate all my hard work.
The one thing that surprises me and maybe disappoints at the same time, is the fact that most of the art sold is very traditional and plain.
I have learned how to use editing and created more surreal, impressionistic and interesting piece than anytime before.
Yet, no one on this platform has bought any of it.
So that question has been raised by many in the forums; "do you create for yourself or others?"
I think a little of both, t be honest.
Next year will be better I'm sure and hopefully people will discover my more creative work. So for now I'm happy with being recognized.

September 7th, 2017
I have always loved nature and traveled hours into the wilderness to capture the best images. Then I started to drift into altered images to make my photos more into art.
The past year I have experiemented with creating fantasy and abstract photo imagery.
Painting has also interested me as well and watercolor painting is taking more of my attention.
I think my niche needs to become more focused but cannot decide what to concentrate in.
I have learned a great deal from other artist but my niche still eludes me.
Maybe it will become morec clear after attending a few art shows this autumn.
Customers will always make you see what niche you should be working in ,with their dollars.
August 15th, 2017
I have been painting in watercolor this summer and have posted some new works on my shop page. The watercolor painting is new for me since I have always painted with oils or acrylics.
Watercolors are a little tricky to work with so they can be challenging.
May 29th, 2017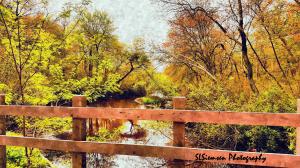 Almost every photo one sees today is Photoshopped or edited in some manner. I used to be against this type of manipulation but have come around to seeing the value in it.
Changing an image is the photographer's prerogative I suppose, but customers and admirers will send a message whether the changes are an improvement or not.
I recently walked with a group in a nearby park a few weeks ago. The Sunday afternoon crowds were starting to arrive so we began the walk down the gravel trail around the lake. Our first stop was atop a wooden footbridge where daydreamers gaze at the wonders of nature. This one image was altered to the final appearance. I'm pleased with the results as it reminds me of a painting.

Click the link to read the rest.